Welcome to the website of Seeley Lake Baptist Church in Seeley Lake, Montana. This congregation, began in 1954, and ministers to people of all ages in the Seeley Lake and Swan Valley community areas. We love God as a family of faith – and we seek to share His love with others so they can experience a fulfilling life of hope.
"Lord You have been our dwelling place in all generations. Before the mountains were born or You gave birth to the earth and the world, from everlasting to everlasting You are God." Psalm 90:1-2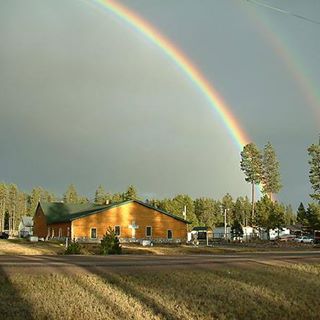 Doctrinally we believe that eternal salvation and the forgiveness of sin, as well as a meaningful life of joy and hope, are only found through a personal relationship with Jesus Christ. Jesus is the unique Son of God who died for mankind's sin, bodily rose from the grave, ascended to the Father, and will one day return to earth to receive His followers unto Himself. Until He comes again, His church (all true believers), are to live for Him by living lives of humility, integrity, service and kindness toward all.
A church is part of God's family where men, women, boys, and girls can be nurtured in their spiritual journey in a local church family.
If you live in the Seeley Lake area, or are passing this way, come be our guest for worship. The doors are open. The family is waiting. Come celebrate hope and life in Jesus Christ with us.